From the land of the endless summer, the long, long day – and rainbow lorikeets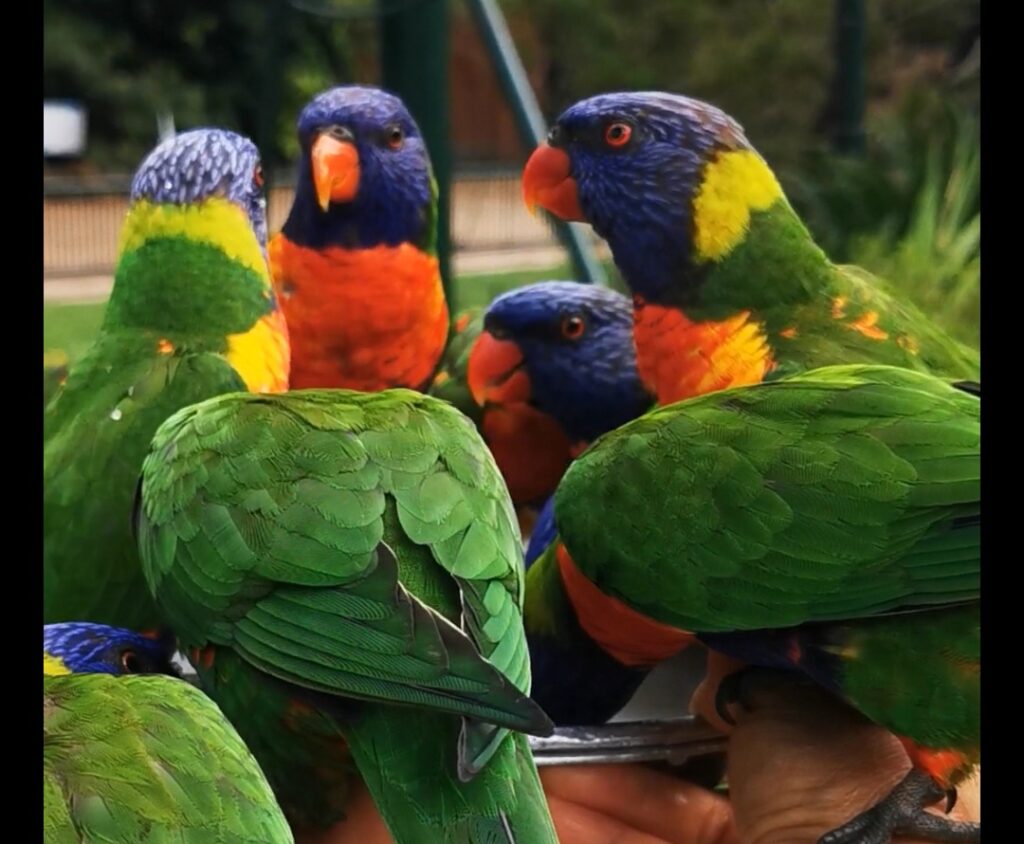 Last year there was enough politics in Auckland to fill the CRL tunnel. So this month I'm giving politics a miss.
Back in November, almost on a whim, Jenny and I decided to do something we've never done in January, leave Waiheke and head overseas. Given how wet things turned out, it proved to be a smart move. So, while our water tanks were being topped up we took ourselves off to sunny Coolangatta with our granddaughter Elena and daughter in-law-Ivy.
The first thing we noticed, apart from the predictably gorgeous weather, was no daylight saving in Queensland. To my surprise this seems to make quite a difference to the day, mysteriously slowing down the clock. The sun comes up at 5.05am and goes down at 6.45pm. By 6.00am the locals are up and about their business – especially at the beach. Our accommodation was opposite the Coolangatta and Tweed Heads Surf Life Saving Club. 'Australian and Queensland Surf Life Saving Club of the year for 2019'. Weekends are the best time to see Australian surf life-saving culture in action which Piha historian Sandra Coney says was adopted in detail in New Zealand from the early 20th century.
Though sea conditions here are much more benign than Auckland's wild west coast, just like New Zealand, every year there are drownings, swimming is a year-round activity so water safety is taken very seriously. From dawn the beaches are ablaze with red and yellow flags. At either end of the beach are lifeguard stations in gazebos, each with a squad of watchful lifesavers in their red and yellow swim caps, equipped with a zodiac and dune buggy. On each side surf boards are mounted side-on, marked 'surf life-saving' and pointed out to sea like guided missiles on launch pads. Club members of all ages from 'nippers', 'nipper supervisors' trainee lifeguards and lifeguards all have their distinctive colourful togs and T-shirts, and with social seniors they throng the beach and water. Further out surf boarders wait patiently for the right wave. And all before breakfast! On weekdays professional lifeguards from the Gold Coast City Council take over. By 10am the glare from the yellow sand is so bright it's hard to look at but by then the whole beach is covered with colourful cabanas and beach umbrellas.
I found public transport excellent here. One morning we decided to visit Brisbane 134 km to the north. Armed with our 'Go Cards' we took the bus which runs northward to Broadbeach where it links with the Gold Coast G-Link tram station. The popular trams run through Surfers Paradise as far as Helensvale which is also a railway station. Here we took the train on to Brisbane (it also serves Brisbane Airport). We returned the same way – the train being the fastest (52 km/h), followed by bus (40 km/h) then light rail (34 km/h). (No evident shortage of local bus drivers here – perhaps they pay them decent wages?). A round trip of 268 km all on affordable, integrated public transport. We were back in time for dinner at the surf club.
At Brisbane I caught up with my old Auckland University lecturer, evolutionary biologist Dave Lambert. Originally from Brisbane he is now a Professor at Griffiths University. Dave met me at the station and took me to lunch. We talked of old friends and Dave's fond memories of Auckland. We agreed the 1980s and 90s was a golden age for biological sciences at Auckland University with its all-star cast of scientist/lecturers led by the inspirational conservationist, marine biologist and polymath Prof John Morton. Dave's laboratory pioneered ancient DNA sequencing at Auckland, working on endangered native birds, the extinct giant moa and mummified sacred Ibises of Egypt. I recall his lectures were so enthralling that at the end of one set, the whole class applauded. Dave is now charged with the awesome responsibility of working with indigenous Australian traditional leaders, sequencing DNA of ancient remains stored in museums across Australia, linking them with some 360 language groups of the Aboriginal people to enable their proper repatriation. His lab is also helping living 'stolen generation' people, linking them to their long-lost relations and spiritual places.
No visit to the Gold Coast is complete without a visit to Currumbin Wildlife Sanctuary (45 ha) The legacy of NZ born conservationist Alex Griffiths who created it on his parents' block of remnant rain forest. The sanctuary began in 1947, almost accidentally when Alex started feeding the flocks of rainbow lorikeets to keep them off his commercial flowers. To this day the colourful birds are fed twice a day by sanctuary staff and visitors who squeal with delight when the birds land on their heads and shoulders (us too!). Prior to his death in 1998 Alex donated his sanctuary to the nation. It is now the most popular visitor attraction on the Gold Coast. Anyone travelling that way should not miss the 'Wild Sky' performance where native Australian birds are the stars of a jaw-droppingly amazing display. 
This article was published in the February 2023 issue of Ponsonby News.