Farewell to a great Aucklander – Judge Arnold Turner CMG, founder of Auckland's regional parks network
I was honoured to be asked to deliver a eulogy at the funeral of Judge Arnold Turner who passed away recently at the age of 96. Apart from grieving family and friends the funeral was attended by former ARC regional parks people, lawyers and judges including the chief Justice of the Supreme Court Dame Sian Elias and senior Judge of the Environment Court Laurie Newhook.
Arnold Turner was a bright young lawyer in 1953 when first persuaded to stand for council, reportedly after a conversation with the mayor of Mt Albert on a tram on the way home from work. At the age of 27 he was elected to the Mt Albert Borough Council, serving three terms including as deputy mayor. From 1960 until 1962 Arnold was a member of the Auckland Regional Planning Authority and worked with the legendary planner F.W.O. Jones who was promoting the idea of developing a network of regional reserves.
As a member of the well-known Turner family of Huia, Arnold had a close association with the Waitakere Ranges from childhood. As chairman of the Centennial Park Board he was appointed to the new Auckland Regional Authority (ARA) in 1963, becoming at 37 the inaugural chairman of the ARA Centennial Park and Regional Reserves Committee.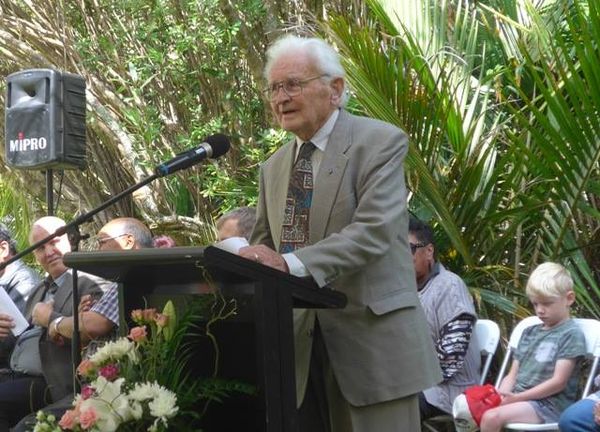 Arnold and his regionalist colleagues were aware that the nearest national parks were some 400 km from Auckland and were concerned that Auckland's growing population, young people in particular, should have free access to the great outdoors – countryside, bush and 'sea beaches', that they believed to be the birth-right of all New Zealanders. At the same time they were anxious to preserve Auckland's outstanding coastal landscapes from degradation by the suburban sprawl which was starting to occur at that time.
Between 1963 and 1968, Arnold led the creation of the regional parks network. Building from the Waitakere Ranges Centennial Memorial Park, Arnold and his fellow ARA members began a race against time to secure coastal areas under threat of development, notably Wenderholm, Long Bay, Mahurangi and Shakespear and quickly developed them into the popular regional parks we know today.
In 1968, having appointed the visionary Phil Jew as superintendent parks and satisfied that the regional parks were in good hands, Arnold returned to law, building a distinguished judicial career, becoming senior Judge of the Planning Tribunal (Environment Court).
But Arnold always remained involved with regional parks, especially as a confidant and adviser to Phil Jew. Arnold served voluntarily for many years as the chairman of the parks Citizens Advisory Group and later the Friends of Arataki.
In the early 1990s there was an ill-advised attempt by the government of-the-day led by Warren Cooper to break up the regional parks network, enabling parks to be sold or leased. A campaign organised principally by Arnold Turner, Phil Jew and Jim Holdaway rallied the people of Auckland to defend the regional parks network, resulting in such a public outcry that the government backed off.
I first met Arnold soon after this episode when I was elected to the ARA, renamed ARC, at a by-election in February 1992 and a few months later became chair of regional parks.
As I was to find later when I became the chairman of the Auckland Regional Council, Arnold Turner could always be counted on for sage advice on points of law and legislation especially when it came to regional parks.
Despite advancing years, Arnold's commitments to the regional parks vision never wavered.
As recently as last year Arnold, along with his daughter Bronwen, chair of the Friends of Regional Parks, Sandra Coney and myself joined forces to speak out against a Council/Hauraki Gulf Forum scheme to transfer 20 regional parks into the Hauraki Gulf Marine Park while at the same time lobbying the government to effectively abolish the Marine Park and transfer it to an unelected co-governed 'Hauraki Gulf Authority'. Thankfully this was stopped.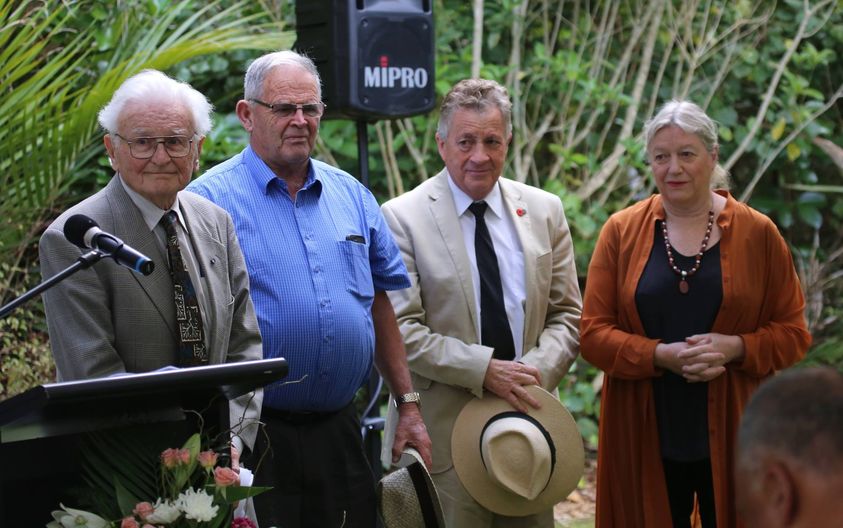 Former chairs of Regional Parks. Arnold Turner 1963-68, Bill Burrill 1995-2004, Mike Lee 1992-1995, Sandra Coney 2004-2010.
Arnold Turner belonged to what I call the 'post-war builders of Auckland', arguably Auckland's greatest generation. The people who in an astonishing span of 20 years, built the harbour bridge, motorways, regional roads, international airport, Mangere wastewater treatment plant, water storage dams in the Waitakere and Hunua ranges, Auckland's container port and much more – all within budget and with no great burden on the ratepayer. That he was a generation younger than his political colleagues, men such as the first ARA chairman Dove Myer Robinson was a testament to Arnold's outstanding qualities, his intellect, his integrity, his seriousness of purpose. Keeping faith with the mission entrusted to him by his senior colleagues, Arnold founded Auckland's regional parks network which now covers 41,000 ha including 226 km of coastline, owned in perpetuity by the people of Auckland.
We mourn the passing of Arnold Turner, a great Aucklander – and therefore a great New Zealander. With his passing ends an era of which he was the last survivor. We salute his legacy with pride, admiration and profound gratitude.
This article was published in the August 2023 issue of Ponsonby News.